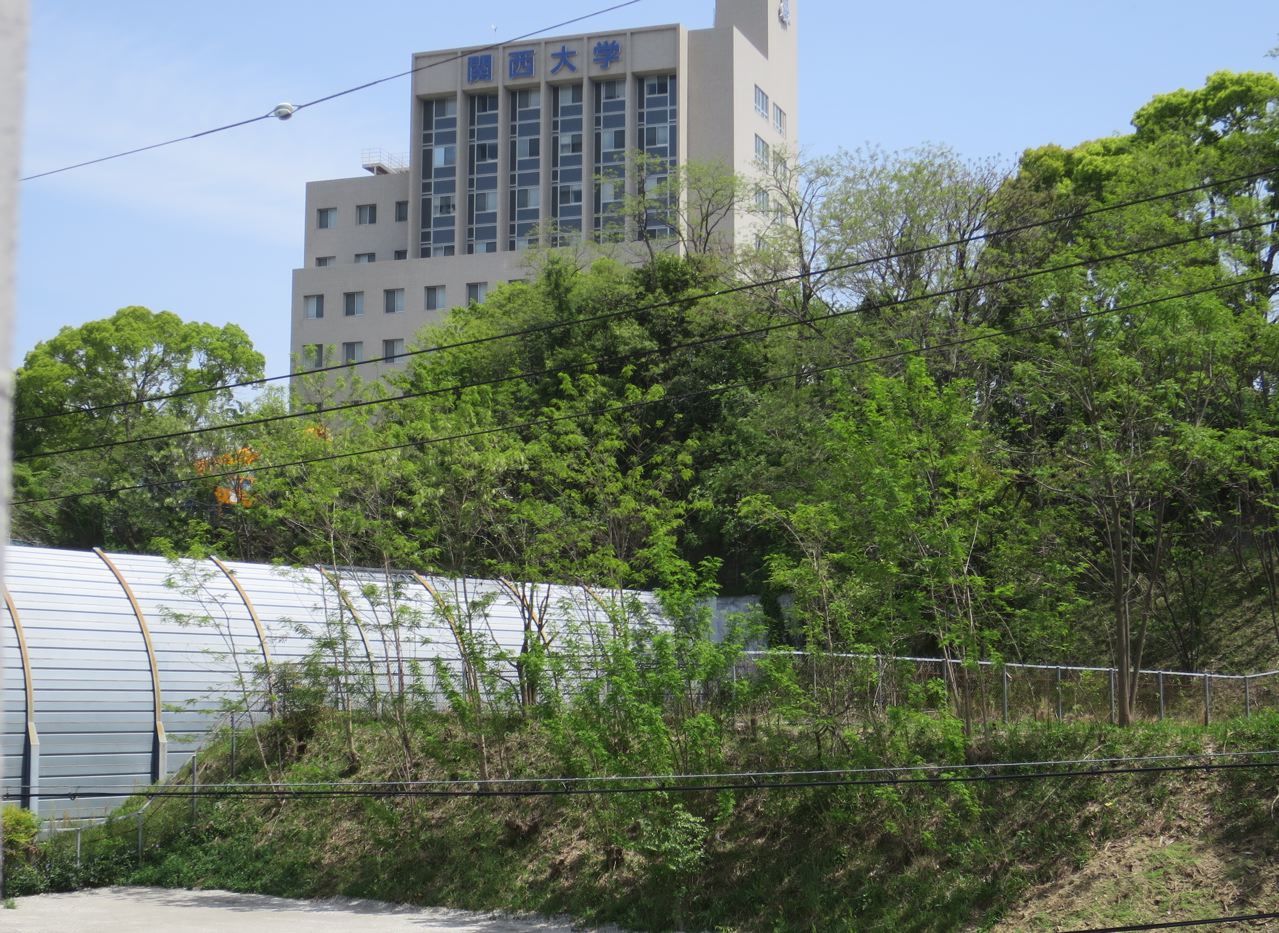 KANDAIMAE, What is it?
It's a name of the nearest railway station, HANKYU line,
meaning just fronting to KANSAI UNIVERSITY,
one of the biggest university in Osaka, also in Japan.
Yes, my B&B is located in quiet Kansai University area and is very close to that railway/subway station
just 1 minute walk from the property as well to the gates of the university.
From the station to the university main entrance, my neighboring quarter,
there are a lot of casual eateries mainly for students in wide range.
For example one-price BBQ meat restaurants including anything you like with drinks.
Other eateries are a lot of RAMEN bars, GYOZA restaurant

(This is a powerful supporter for students in energetic appetite.) and more and more.
Family restaurant, Italian pizzeria and Indian restaurants also await you.
Almost all of them are purse-friendly eateries.
If you forget to bring something personal,That's no problem.
Flat price miscellaneous shop caters for your temporary needs.
Convenience store is in 1 minute walk just beside the station.
I may recommend you to get in the University campus
and take a stroll for a while.
A lot of greens surely refresh you.
From the main gate going lefthand you can easily find the unique circular building,
This is KANSAI UNIVERSITY MUSEUM, admission free, who houses approximately
15,000 objects of archaeological, historical, ethnological, and
art-craft contexts, as well as some natural-historical materials.
Of course various kinds of shops, co-op, eateries are available in the campus.
関大前のB&B AH87 OSAKA です。

阪急千里線関大前駅から関西大学の正門までの商店街は
学生向けの割安レストランがいっぱいあります。
学生の味方「餃子の王将」、たくさんのラーメン屋、
食べ放題、飲み放題3000円の焼き肉屋。
ファミリーレストラン、テイクアウトの店。
パン屋、カレー屋,インド料理店。
セブンイレブン、デイリーヤマザキ等のコンビニ。
ダイソーもあります。
関西大学の中にも、生協、コンビニ、食堂があります。

歴史ある関西大学のキャンパスは駅から近いこと、
大人数の入れる教室があることから、
土曜日,日曜日
までも学生や、先生や、学会参加者でにぎわっています。
関西大学は、横に高校、中学,幼稚園もあり落ち着いた緑あふれる
キャンパスは